Editorial Board
Prof. Frank Kirchner, DFKI Bremen / University Bremen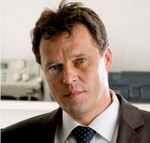 "The main challenge for AI in the next decade will be integration. We must study and ultimately understand how to integrate the various areas of AI (from Reasoning to DeepLearning and Robotics) into systems that serve mankind for the better and that are transparent in their design and application."
Dr. Nina Hoyer, DFKI GmbH, Robotics Innovation Center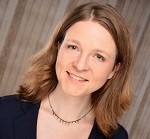 "Artificial intelligence is seen as futuristic technology, in whose research and development it is necessary to invest sustainably. At the same time, it is also an important task to create acceptance and trust for these developments in society."
Prof. Roberto Badaro, Federal University of Bahia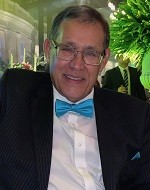 "Artificial intelligence is a complex array of technologies that are increasingly prevalent in business, society, and especially healthcare. Algorithms are proven to give the best recommendation for some complex medical decisions. They can guide researchers to construct clinical trials and essential cohorts to follow the most prevalent human diseases. This perspective journal opens an excellent opportunity for healthcare workers to get into this revolutionary area of knowledge."
Prof. Andreas Butz, LMU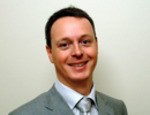 "AI has the potential to revolutionize the interplay between humans and computers in many ways, but it may also create false expectations and raise issues of transparency of trust. A human-centered approach to the design of intelligent systems will therefore be paramount."
Prof. Yan Cui, Wuyi University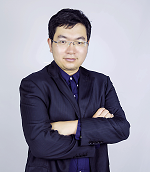 "AI will connect the online and physical worlds in ways we've never before imagined. Society as a whole is beginning to witness valuable AI technology emerging in business and industrial applications. As AI begins to permeate more and more areas of our lives, we are accelerating the adoption of this game-changing technology and are steering towards its everyday use.
Prof. Andreas Dengel, DFKI Kaiserslautern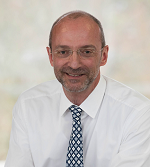 "The greatest potential of artificial intelligence lies not in the development of human-like machines, but in its ability to act as an intellectual power amplifier in the sense of a digital partner that complements and extends our thinking!"
Prof. Malik Ghallab, LAAS‐CNRS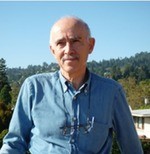 "AI Perspectives and challenges are in particular about the composition and hierarchization of heterogeneous models for various cognitive and sensori‐motor functions; they are about the integration of components for perception, planning, acting, interacting, monitoring, goal reasoning and natural language understanding, as well as the integration of learning and adaption within every component into human‐aware, comprehensible, provably safe and socially trustable systems."
Prof. Randy G. Goebel, University of Alberta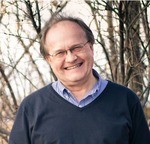 "Never has there been a more appropriate time to invest in high quality scholarship on perspectives across the spectrum of Artificial Intelligence, to help establish the scientific foundations for the next generation of research."

Prof. Peter Kirchschlaeger, University of Lucerne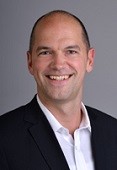 "Artificial Intelligence research gives rise to many ethical questions and challenges regarding its implementation. Research on AI from a focused ethical perspective will help us to identify them. With a greater understanding in this area, we will be able to enjoy the ethical benefits of AI, and avoid the ethical risks."
Prof. Johannes Schöning, University of St. Gallen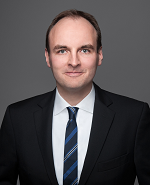 AI research has produced many outstanding achievements for humanity, but our community needs to work much harder to address the downsides of our innovations. I am interested in giving appropriate consideration to both positive and negative impacts so that, in the end, AI technologies emerge with a more significant social benefit.
Prof. Donia Scott, University of Sussex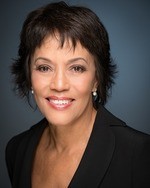 "Technological and theoretical advances in Artificial Intelligence are rapidly leading to new applications to meet social need and social convenience. The imperative to explore and debate ethical considerations and responsible science in our field has never been greater."


Prof. Maosong Sun, Tsinghua University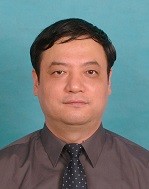 "Natural language processing is one of the most fascinating emerging fields within AI. Without computer understanding of human languages, the next generation AI, that is, an interpretable, reasoning, trustworthy, as well as ethical AI system, would be impossible. This is really a great challenge for researchers worldwide that deserves greater efforts and attention from a variety of related perspectives in the coming years."

Prof. Paolo Traverso, FBK‐ICT IRST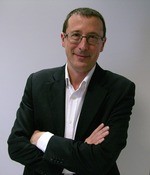 "AI as a commodity is just a short term trend. We still need a lot of creative research in AI to have more and more impact in the world, e.g., to create more livable cities, to defeat diseases, to let people live and work in a more safe, pleasant, and enjoyable environment."
Editorial Advisory Board
Prof. Wolfgang Wahlster, DFKI Berlin and Saarbruecken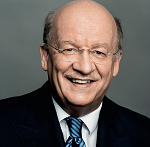 AI stands also for Avant-garde Informatics, since it is always pushing digitalization to its limits. Industrial AI is spearheading the next phase of Industrie 4.0 as the fourth industrial revolution. In general, AI is thriving and continues to strengthen its connections to other fields of computer science and neighboring disciplines - opening new AI perspectives.